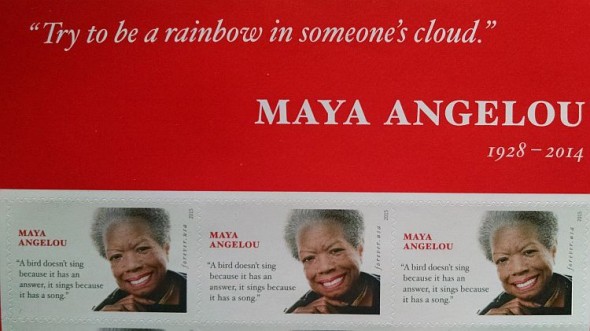 The news that the U.S. Postal Service was honoring Maya Angelou, poet, author and civil rights advocate, with her own forever stamp was welcomed by her fans. Angelou, who died last year, was a cultural icon and mother figure to a generation of writers.
Jabari Asim, associate professor of writing, literature and publishing at Emerson College in Boston, was excited. Until he read the quote on the Angelou stamp:
"A bird doesn't sing because it has an answer, it sings because it has a song."
Funny thing, he had always thought the quote came from Joan Walsh Anglund, the prolific children's book author from Connecticut.
via Maya Angelou Stamp Quote Actually Came From Connecticut Children's Book Author – Hartford Courant.