A single 75-year-old Indiana soybean farmer in rural southwestern Indiana is taking on the multibillion dollar agricultural giant Monsanto over the issue of who controls the rights to seeds planted in the ground.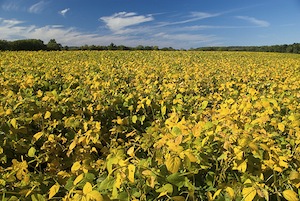 When confronted with the David vs. Goliath nature of his battle, Vernon Hugh Bowman told The Guardian: "I really don't consider it as David and Goliath. I don't think of it in those terms. I think of it in terms of right and wrong."
For more on this story, visit: Soybean Farmer Takes Monsanto to Supreme Court – Truthdig.