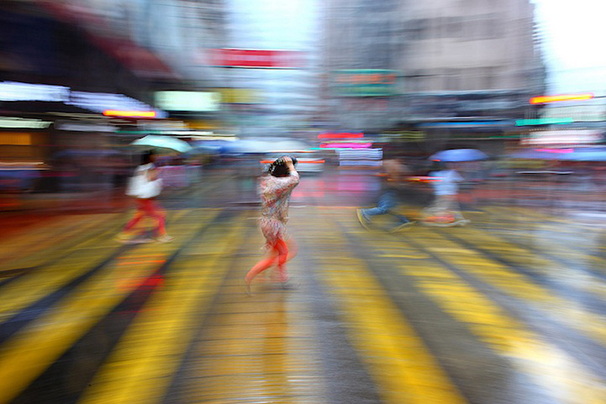 There are 7 million people in Hong Kong, one of the densest and fastest-paced cities in the world. Photographer Brian Yen, in a series of long-exposure shots, captures the overwhelming velocity of it all, a blur of motion and light. Yen kindly granted me permission to reproduce his photos here, along with this note about the thinking behind them.
I think of my self similar to an archeologist. I'm an excavator of existence, dusting off the un-interesting bits to reveal the gem underneath. I hope those who view my photos, would be inspired to do a little dusting of their own and find joy where it once was dirt.
For more on this story, visit: Amazing long-exposure photos of Hong Kong in motion.