Beating out an unusually competitive field, Louise Erdrich won the National Book Award for fiction on Wednesday night for "The Round House," a novel about a teenage boy's effort to investigate an attack on his mother on a North Dakota reservation, and his struggle to come to terms with the violence in their culture.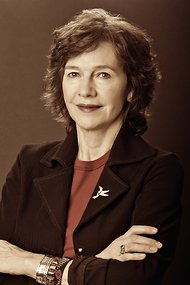 Ms. Erdrich accepted the award in part in her Native American language. She said she wanted to acknowledge "the grace and endurance of native women."
For more on this story, visit: Louise Erdrich's Novel 'The Round House' Wins National Book Award – NYTimes.com.